Free World
Class Embroidery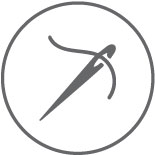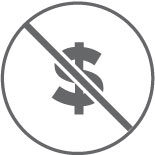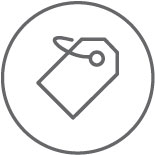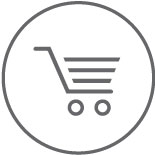 Convenient
Shopping Experience
Exceptional
Customer Service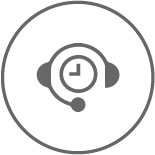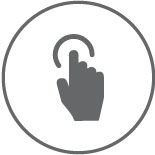 Custom Embroidered Corporate Apparel
We are your direct source for custom corporate apparel.  Have your logo custom embroidered or printed on polo shirts, dress shirts, t-shirts, jackets, fleece, outerwear, caps, and accessories. Custom embroidered apparel makes every employee feel important and our products make for great client gifts. We offer many different styles of apparel and provide a convenient shopping experience. Most shirts come in coordinating male and female versions.  Several shirts include a tall option as well. We would be happy to help you find polos, button-down dress shirts, and other custom corporate logo apparel options that will work for everyone at your organization.  In addition, we also offer the following products:
Custom Nike polo shirts
Custom embroidered polo shirts
Logo polo shirts
Custom logo dress shirts
Uniform polo shirts
Corporate logo shirts
Custom button-down shirts
Business logo shirts
Custom work shirts
Custom embroidered hats
Logo Shirts Direct is a leader in providing quality, custom embroidered logo shirts and other apparel, as well as outstanding customer service to businesses of all sizes throughout the United States. We offer all the latest custom embroidered apparel trends and name brands. Our standard turnaround time smokes the competition with 2-3 week delivery and we also offer two rush service options for faster delivery. We give a free logo set up and Free embroidery for the first logo to every customer. We embroider all of the products we sell onsite and make sure that every product is embroidered with a high quality logo. We also verify that the order is complete before it ships out.
Logo Shirts Direct is a seller of custom embroidered shirts and apparel to businesses throughout the United States with the majority of sales coming from our website LogoShirtsDirect.com. Our top goal is to provide great customer service, quality embroidered shirts and other apparel along with quick delivery time to customers wanting to enhance their brand and company image with beautifully embroidered polo shirts, dress shirts, caps, bags, and many other types of logo wear.
We strive to get our customers "In the Right Shirt." We ask what your job environment is like, and we suggest the shirt that would work best in that culture. For example, a trade show, golf outing, sales team, field technicians, construction crew, or executives all have different shirt requirements and our experienced sales staff is here to recommend the right shirt for your needs.
We have seen tremendous growth since 2008 when we launched our first website. Over the past 8 years, we have totally redesigned and upgraded our site 3 times to keep up with technology and customer's demands. Our current site is Mobile friendly and has great product search features with all the latest brands, posted customer reviews, and much more. Our founder and CEO, Joel McCall, has worked in the embroidered and printed apparel industry since 1992 and has acquired a vast amount of apparel product knowledge that he puts into the website and knows how to take care of customers so that they continue to reorder year after year. We have seen that most businesses search online for their logo apparel needs and thousands of them have trusted us to provide that service to them. Well over half of our sales come from our loyal existing customers who continue to reorder several times per year.
The elements that make us a leader in this industry are our customer loyalty program, excellent customer service, quality embroidery, free logo set up, free embroidery for the first logo, and super quick delivery time.
If you need custom embroidered shirts, company logo shirts, custom hat embroidering, custom Nike polos or embroidered workshirts, we have you covered!
Not Sure Where to Start?
Contact Us to get a custom plan created for your custom apparel needs.